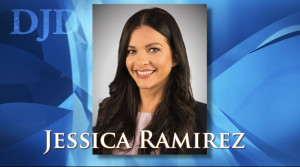 DJD attorney Jessica Ramirez Co-Hosts Images/Imágenes Latinx Television Series
We are proud to announce that DJD attorney
Jessica Ramirez
has been recognized for her notable community leadership and was selected as Co-Host of Images/Imágenes, the newly revived Latinx Magazine style television series.
The Rutgers University public affairs diversity program is a partnership of Associate Vice President for Strategic Initiatives, the Vice President for Continuing Studies and Distance Education, both under the auspices of the Senior Vice President's Office for Academic Affairs; and the Rutgers University iTV Studio, a Division of Continuing Studies.
The show is returning with William Sánchez, Emmy Award winning Executive Producer of the program for over thirty years. Images/Imágenes will feature stories on the arts, culture, education, entertainment, business, immigration, health, and wellness. Along with Miss Ramirez, the program is cohosted by community leader Carlos Medina, President of the Statewide Hispanic Chamber of Commerce of New Jersey They will be joined by acclaimed correspondents Juan González, Polk award-winning journalist, and Jimena Flórez, food/health entrepreneur and CEO Ebby Antigua, who will focus on fashion, design, and entertainment.
The show will be airing on NJTV, November 6th, at 8:00 pm and November 30th at 6:00 pm.