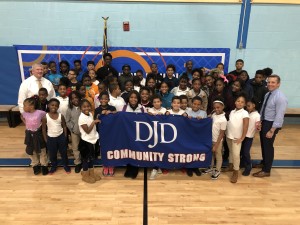 DJD CELEBRATES 'DONATION DECEMBER' WITH DAILY CONTRIBUTIONS TO AREA CHARITIES
D'Arcy Johnson Day has declared December a month for giving back to the organizations that support the community all year long. The firm has doubled down on its commitment to local charities, foregoing its annual holiday card mailing and instead pledging to donate $1,000 to area nonprofit groups each day throughout the month of December.
"When we reviewed our holiday card budget from previous years, we realized that we were spending more than $20,000 in printing and postage. We decided to skip the mailing, use those funds, and supplement them in order to make a significant impact on the community every day of the month," said
Steve Johnson
, a partner at DJD. "We feel that giving back is looking forward, and we'll continue to support local people in need."
The daily December donation pledge is just one of many examples of DJD's philosophy of "doing well by doing good." From supporting Gilda's Club South Jersey in the annual Dragon Boat Festival to paying off the student lunch debt at Smithville Elementary School to helping the Egg Harbor Township Tornadoes softball team travel to the Babe Ruth World Series, the firm has already contributed to dozens of charities and community organizations throughout 2019.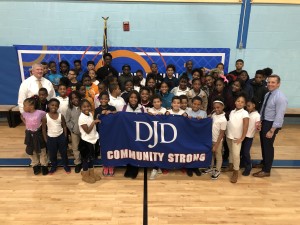 DJD attorney Chris Day is proud to support AC PAL for Donation December.